We develop and provide training courses to equip therapists, midlevel workers, care workers and parents with the skills to have a positive and sustainable impact on children with CP and their families. We believe that by equipping all those who play an important role in the life of a child affected by CP, we can create a sustainable, long-term approach to treatment, and ultimately help more children with CP benefit from quality rehabilitation services and excellent daily care.
Therapist Courses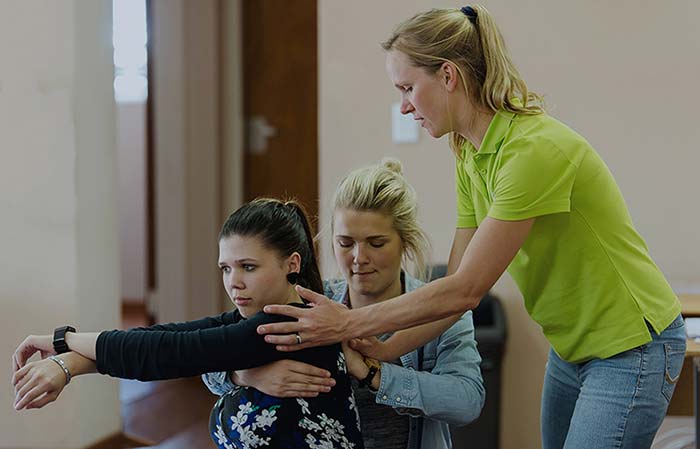 Our Practical Course on CP for Therapists is a five-day intro course for physiotherapists, speech therapists and occupational therapists working with children affected by CP in under-resourced hospitals. It aims to equip therapists to effectively and competently deal with large numbers of children in areas where there are few resources. The course is balanced through a combination of teaching strategies including lectures, clinical supervision, hands-on therapy sessions, facilitation practical sessions, workshops and reflection sessions. Not only do therapists leave with the knowledge of where to start and how to treat children according to their CP subtype, but they become aware of the difference they can make in the life of a child with CP and are ultimately equipped to treat them holistically, with a long-term impact in mind.
Apart from our Intro Courses, we also offer an Intermediate Practical CP Course for therapists who have previously completed an Intro Course as well as a number of one-day workshops on various topics that relate to treating a child with CP. You can download the information and application forms below.
Upcoming Training Courses
5-Day Practical Course on CP for Therapists
Malamulele Onward Training Centre
Braamfontein (Gauteng)
5-Day Practical Course on CP for Therapists
Malamulele Onward Training Centre
Braamfontein (Gauteng)